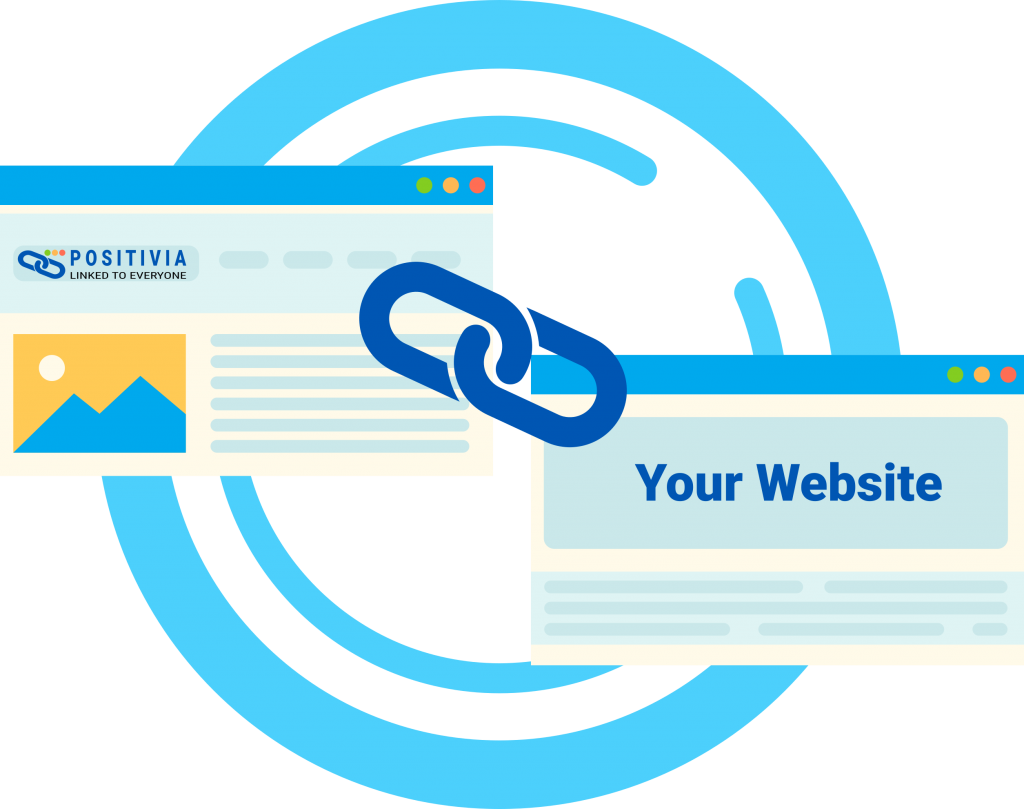 Bring targeted web traffic to your presence and become successful
Boost your online presence
9 out of 10 customers search online before buying! Get listed across the web on places like Google, Bing, Yahoo and more to get found when customers in your area search for your business industry.
What does Positivia´s - listing offer me?
The Positivia company-listing puts your business directly in front of customers looking for the products and services you offer in your area!
Add company logo and photos
Add photo slider
Add detailed text with links
Add video links
Add social media accounts
Click here to call, directions and website links
Customizable company information
Specify individual opening hours
List awards
Add events
Add bookings
Add booking [shortcodes]
Let interested parties write to you directly
See who is interested in your offer (Favorite)
Reviews
Claimed company badge
Why Create a POSITIVIA-listing?
Keep an eye on your image and join the conversation with your customers.
Every time a user writes a review, you'll be notified by email so you can view it and respond to your customers.
Recent research shows that how a business responds to and deals with a bad review can greatly affect customer loyalty. Always respond to both good and bad reviews!
Professional Account Manager
Having a presence where your potential customers can find you is critical to any local marketing plan. It's important to create citations not only for the added visibility, but also for the SEO benefits. List your business on Positivia's directory today – and watch your business and customer base grow.
If you need help setting up your listing or prefer to have an experienced account manager do it for you – contact us.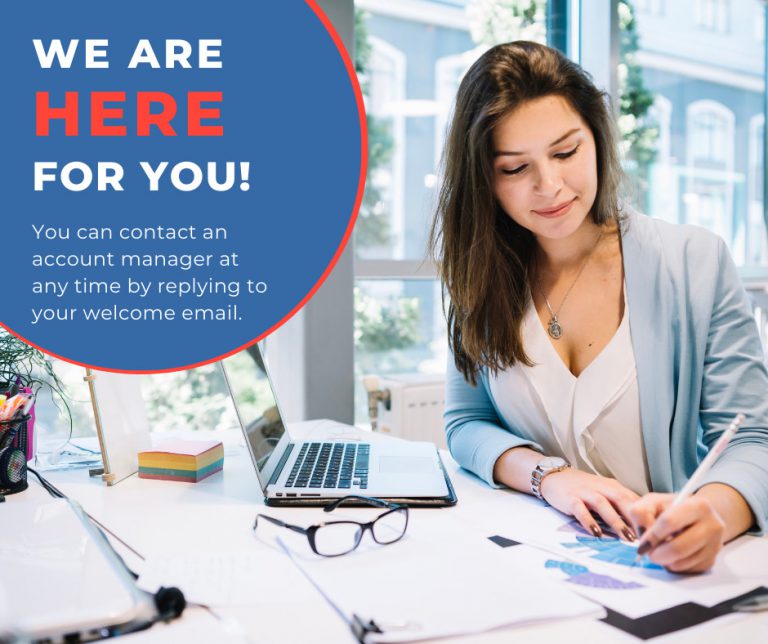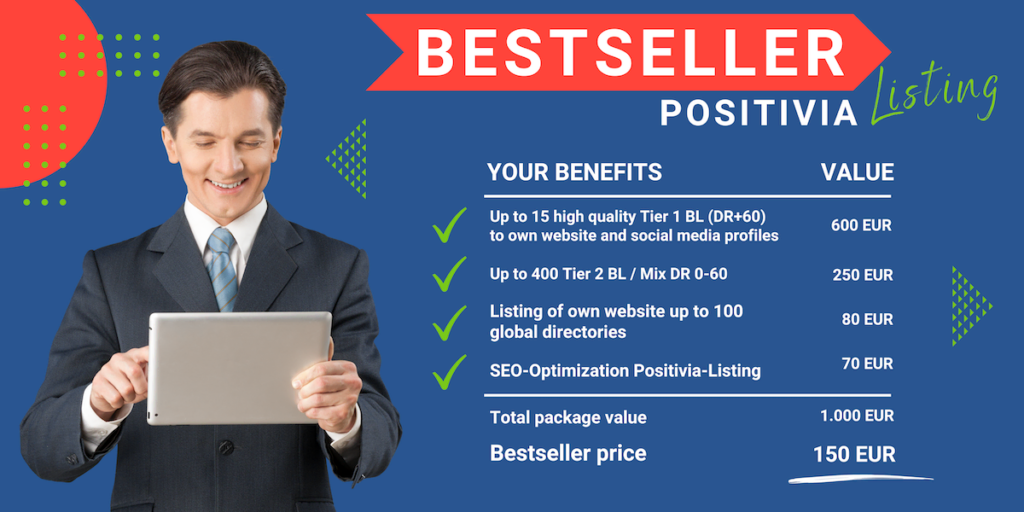 Not only our website, but also every single listing is SEO optimized. However, you need to do your part for this.
We increase the reach of your business at fair prices! Register now and benefit from the SEO advantages!
Backlinks from Positivia boosts the authority of your website!